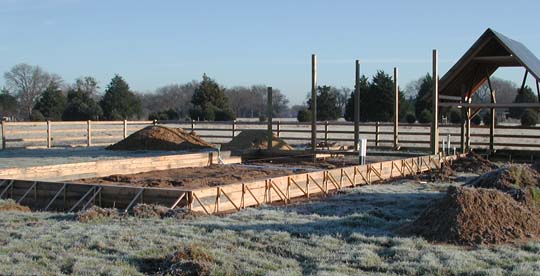 All models are just that-Models
An approximation of the real thing. The accuracy of the model depends on the information available and the skill of the model maker.
Atomic Ideas
If I were to ask you to picture an atom I bet you would come up with something very similar to this: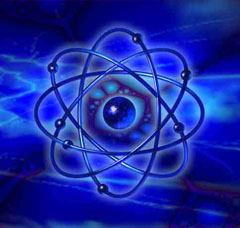 The problem is that this model -called the Bohrs model is obsolete and has been for a long time.
So, why do we think this represents an Atom and more importantly why was it taught for so many years after it was obsolete.
Simple, it is something we can get our heads around.
If I were to tell you that the current (I think) model, called the electron cloud model, states that  electrons form a cloud around the nucleus of an atom. And that we cannot measure the position of even a single electron. We can only calculate the probability of where it might be AND that this probability is only an approximation AND we can only obtain these somewhat inaccurate approximations using the most powerful computers known to man.
And might look something like this


Whew! Can you get you head around that? I certainly can't and that is a very, very simplified description. (sorry, that's the best I can do).
Quantum Mechanics raises it ugly head
We have Quantum Mechanics to thank for this. In the world of Newtonian physics we could calculate anything. If we had good enough equations we could calculate our way to God.
Then Quantum Mechanics threw in the Uncertainty Principle and said "Sorry guys, it just ain't so". It is not a lack of technology. We have the technology to measure precisely enough. It is simply a function of nature that we cannot know everything about everything.
But we like order so we build models to help us function amid the chaos. The primitive atomic models are not so much wrong as steps in a process. Everything learned in the earlier efforts has been incorporated into later models which will themselves evolve into more and more complex renderings.
This leads us to models about life. Any life model ever built whether by me, you, the Greeks and Romans, current and past religions, primitive civilizations, all of them are approximations. Built to help us find our way in an unfathomable world.  The only true heresy is believing our way is the truth.
So what does forging a blade,playing a guitar or doing push ups have to with any of this? I don't have a clear, concise answer for that either. But I do know that  from the smallest of things can come the biggest of answers.
Here are the bare bones of our model. As time passes we will flesh it out.
We all live on a rare Earth
There exists one source for all life and energy
Life is available to all with no judgment or favor
Religion is mostly about crowd control
Nobody is keeping score.
Discipline is freedom

Heaven (and Hell) as we have been taught does not exist.
There is no evil other than what we ourselves create
Our experiences, skill and knowledge are our only real possessions
There is a vast amount of life other than what we can detect with our five senses
Whether we know it or not we all connected to each other and to a greater whole
A society that does not practice cooperation and compassion dies
Imagination, art and creativity are the foundation and salvation of the human species
Leading a peaceful life does not preclude violence
Some of the most beautifully efficient forms are killing machines
The joy of combat is not the same as wishing to cause harm
Creative energy is never lost
Body, mind, spirit are inseparable
Creationism is a flawed concept
Science has many (but not all) answers
Magic abounds
We are each much more than we know.
Physical skill helps forge a path to the greater whole.
We have the power and can learn the skills to shape our own worlds
What we build now lasts forever
This model has been built from all available data and careful observations.  We reserve the right to alter this model at will.
What's your model? Have you built one consciously or did you inherit one?