The Santa Clause
You know- the concept that somebody is watching you 24 hours a day. That they see not only what you do but are privy to all your thoughts as well.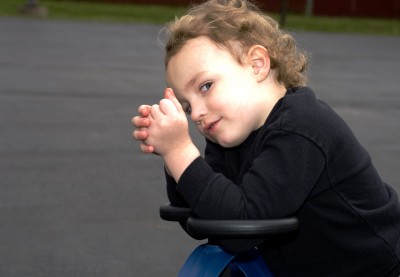 I remember to this day Sister Mary Ellen describing to us second graders how our soul was like a white circle and every time we committed  a sin a black mark was placed in that pristine white circle. Mortal sins (really bad stuff) were big black marks, venial sins were smaller marks but black marks none the less.
If you died and and the circle had more black than white well- You know. Add to it that one mortal sin mark by itself was the same as an all black circle and you can readily see the cause of a lot of Catholic angst.

Holy Shit!
I did not really say shit because I was not sure how big a mark that would give me. Nevertheless I was in deep doo-doo. Later I learned about the big eraser called confession and things were right with the  world again. But confession brought on its own set of problems. At about the fourth grade, every kid in school went to confession every Friday morning after mass.  I would recite the usual sins for the week, I had dishonored my parents, I had lied (pretty much a standard item) and such. But sometimes I did not have much to report (surprisingly) so I made stuff up.  That raised the thorny question of did I have to report the lie I had told in the confessional the week before?  I knew the answer but I could not bring myself as the liar to tell the truth to the lie-ee. And just maybe, the penance I was assigned for the sins I did not commit would transfer to the sin that I did.
I constantly struggled with where my balance of white and black might be. Couldn't we have a graph or something? And where exactly was the line between mortal and venial sin. Even the US justice system has well defined demarcations between felony and misdemeanor offenses. You would think that an all powerful God could be more specific.
All seriousness aside
I make light of all this but the truth is the "The Santa Clause" is incredibly effective at modifying behavior. It is also not a bad thing for even a young child to think about and struggle with the concepts of right and wrong. Misguided methods and all.
Reward and punishment.
All of our behavior can be traced back to this concept.  We can have all the altruistic motives in the world but without reward and punishment there is little motivation.  I understand the good my tax money does. I am fully supportive of the idea that I should help support the workings of our society. But if my federal, state and local governments said "here is the fair share we need for you to pay if you want. If not, well that's okay too.
Um, Okay but don't hold your breath waiting on my check.
Religion's core tenets of compassion, honesty, charity are absolutely essential for the building of a cohesive, cooperative and productive society. So, I am not advocating tossing religion out the window. Sure, there are many that hijack the power of religion to actually go against its basic ideals. But that is simply a matter of execution by the people involved and not a condemnation of the ideals themselves.
Seeing beyond the pale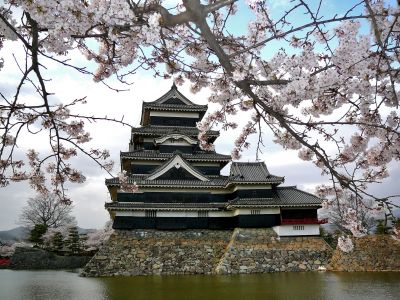 Many years ago I read James Clavell's book Shogun. John Blackthorne, an English ships pilot, meets a Japanese Catholic priest. Years earlier the priest had made the arduous journey to Rome. It was a culmination of a lifelong dream.
Blackthorne asked him what he found in Rome. The priest said he found deep piety and recommitment to his mission. Blackthorne, a Protestant, was surprised by this answer. He proceeded to regale the priest with stories of sin and decadence in the Vatican.
The priest raised his hand to stop him and said."It is all true what you say. I found Cardinals with mistresses and young boys in their beds. I found opulent lifestyles and concern only for individual riches and power. Yes, you are right I found every sort of decadence and vile behavior imaginable."
Now, really confused ,the pilot asked how he could continue to serve.
The priest replied that deep in the chambers, in a small bare room he found a lowly monk praying. There was such a sincere out pouring of love and faith emanating from this one man that he fell to his knees and felt the presence of God within himself. From that point on he had no doubts.
Therein lies the paradox. Was not the message the same for all? Did not all the priests, monsignors, monks, bishops, cardinals and even the Pope  practice the same rituals and say the same words?
Could it be that the message and rituals HAVE NO POWER IN THEMSELVES? That their true value is only in how we allow them to affect us our not? That all the power lies within each of us?
Well of course!
Okay, so we got a little deep here. But we have established religion's potential value to human kind. That it can be an incredibly effective tool at modifying behaviour across large populations. We are aware that it can be a tool for instigating mass mayhem. But that is the fault of the hand that wields it, not of the tool itself.
We are also aware that religion has very little to do with the soul.
What?? You say. The soul is the whole point of religion. Without it the soul would be lost, dragged down into the dark depths for an eternity of hopelessness abject misery and unrelenting pain.
The movie Ghost scared the willies out of me.  For some reason I did not ever see it until this past year.  The movie with Patrick Swayze, Demi Moore and Whoopi Goldberg is a cult classic. I just never saw it. Partly because I don't watch a lot of movies.  In the movie, when a bad guy died, his soul would pop out, take few looks around and then some very creepy black ghouls swarmed him and drug him kicking and screaming to hell.
Whoa Baby!
No negotiation, no defending his life choices just BAM! Condemned to hell for all eternity.
As I said our early conditioning never leaves us and despite the fact that I think I know better it disturbed me for over a week.
Sigh-I digress.
So according to the Judeo-Christian ethos
If we do:
Acknowledge one supreme God
Pay homage to him once a week
Give our due to our parents
And we don't:
Lust after our neighbors property and wife
Take his cows
Have sex with his wife when ours is not looking
Lie to them(wife and neighbor) when they ask about it (cows and sex)
Kill them when they get really annoying.
We are then good to go?
Pretty low expectations don't you think?
Stay tuned for part 3
One more-I promise.