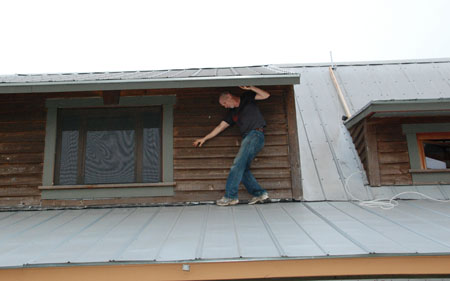 Many people think that since I make blades in a traditional manner and advocate working by hand in general that I have an aversion to technology.
Let me set the record straight-I love Technology
No, let me be more specific-I love good tools.
For some reason though the IPhone never captured my attention. I was quite happy with my Blackberry.
But slowly the Droid marketing started working on me.
It is an interesting lesson on what can capture our attention.
First-The look
IPhone
Unremarkable styling
Soft bland contours
Bland silver color
Slick feel no texture
Probably there is one with a pink cover in every Gucci bag in the Sex and the City Movie
Please-no nasty comments from all you manly Iphone users
This is my emotional buying trip-Okay
Droid
Robust styling
Edgy contours
Manly black color-Reminds me of the Stealth Fighter
Matte Texture
Probably Rambo would carry a Droid while blowing away several million or so bad guys.
Second-The Name
IPhone
No emotional connection
Droid
Mobile phone on Steroids
or maybe
It can transform into a flying, mobile, fighting platform.
Third-The functional comparison
No idea (Not exactly true but close)
The rest of my company is on Verizon maybe it is time to switch from AT&T
After all Verizon has the best network in the country-Right
Store personnel checked coverage at my house in the country-no problem sir
Let's do this thing!
Received Droid Incredible late Tuesday afternoon.
1)     I am in  a Verizon dead spot-Of  Course
2)    Tuesday night researched signal boosters and Verizon's Internet based VoIP solution
3)    Decided on Signal booster
4)    Wednesday while working in Dallas bought Signal Booster
5)    Spent Wednesday evening on roof temporarily installing antenna (Really hot on a steel roof after a June day in Texas)
8′ 2×4 too short to clear peak-Catfoot back across roof for another one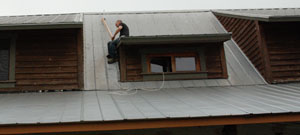 6)    Everything checked out perfectly
7)    No signal on phone
8)    Called company first thing Thursday morning
9)    They suggested more powerful directional antenna-$175 additional cost-Maybe it will work-Maybe not
10)    F*** that!!-Best Buy will take it back
11)    Talked to Scott about the Verizon solution he uses
12)    Got a call from Distibuter. Had to make a run to Houston to complete Rotary table install that was held up lat week.
13)    In Houston went to Verizon store. Picked up Network Extender  and activated phone
14)    Used the phone on the way home. Great clarity on both ends.
15)    Got home at 9:00PM
16)    Installed network extender in about 20 minutes
17)    All lights are good
18)    4 bars on phone-WooHooo! Success!!!
19)    Made a call-I can hear perfectly
20)    Nobody can hear me-WTF
21)    Ate dinner fuming-Bad for digestion
22)    More checking
23)    Result      Satellite Internet-Download speed 400Kbps/1.3Mbps Upload Speed-43/300Kbps-not enough upload speed to transmit voice. System needs at least 380Kbps upload constant.
24)    Friday Morning-Called new internet company Sara uses on the other side of town.
25)    As of 2 months ago, they cover my area with broadband.
26)    Speeds 3Mbps download   1.5Mbps upload-Same price as Satellite
27)    They will install Monday morning.
28)    Meanwhile commandeered Nastia's AT&T phone to make calls while in home office.
At least this pushed me to find an alternative to my S***A** Satellite Internet.
Have a nice day

What about you? Tell us about your gotta have it take no prisoners purchase.