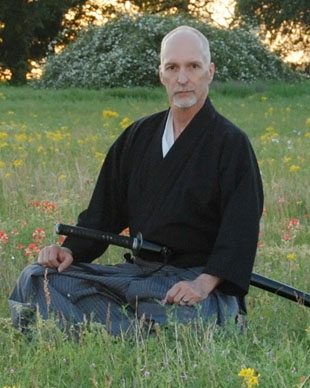 Hello!!!
My name is Dano and thanks for taking the time to read about me and Soulbuilders.
What is Soulbuilders and who do I think I am?
Who I am is a maker-Pure and simple. I make all sorts of things for the sheer joy of making it.
The first five years of my working life I was a land surveyor in North Texas. I was outside everyday in all the weather Texas could throw at me. This job taught me precision. Angles split into seconds, feet split into hundredths over vast stretches of North and East Texas. Snakes and rivers and meadows and forests. The Texas landscape became part of myself and my identity.
I traded it all for a windowless metal building were I learned about metal, machines and doing good work everyday. There was a tree outside this metal building and when the weather was good and the door was open I watched this tree grow. I watched it grow from a small sapling to a spreading oak tree. During this time I learned that it is easy to make something good once but it is harder to make something good a thousand times. It is the design and implementation of a process that makes something good thousands of times.
From this windowless building I moved to the world. Selling the machines with which I had become so intimate. From the lonely silence of a production machine to the cacophony of customers, exhibitions and international travel. It is where I am still.
Many Threads!
There was also a a parallel course that began with the fascination with hard sharp edges. At five I knew of Lancelot and Zorro. I became a young menace with wooden swords and spears from branches. At twenty I picked up my first hand made knife and my course was set. Later the clean, deadly lines of the Katanas called to me and I learned some of the secrets of the masters of old.
During it all beautiful wood and strongly built houses danced in my imagination as well.
Other courses wove their strands through my life. Body and mind and spirit became inseparable from the pursuit of beautiful lines and hard edges.
As a young man the arts of the Chinese monks shaped me. At forty years of age I entered the world of the Katana arts Kendo and Iaido. At the age of 48 I attained the rank of Nidan (2nd degree black belt). This more than any other has been the sharpest tool to shape my life and continues to do so.
Guitar and fiddle are important in my life, but I have to admit my lack of determined focus keeps me from being more than mediocre at best.
At 50 I began the building of my own house with my own hands. It continues still.
But all this pales in the light of the two remarkable women who are my daughters. Both teachers of young children, who they are is the result of many people's efforts not the least of which is their own. But there can be no mistaking my hand in the mix.
The joy of my three granddaughters is beyond mention.
Surprising Insights
But along the way something strange happened.
It became more and more clear to me that in any single pursuit there are many, many layers lying under the surface. As you peel back these layers more reveal themselves. It does not matter what it is. Swordmaking, sewing, theology, raising a child, writing, all offer an opportunity to learn more. More about any given field and more importantly more about ourselves. As you aquire these skills and knowledge they become a part of you. You become more then you were the day before. They are real and lasting possessions.
And that boys and girls is why Soulbuilders is here. You can take it with you. And I Ain't talkin' about money. The basic Premise of Soulbuilders is that what you build now is yours forever. That You are More and that, we the Human race is More.
Whatever belief you ascribe to is not our concern for they all have value. However, we may challenge you to think about your beliefs and why you accept them.
Do Something-Anything
Well, maybe not anything. We challenge you to get off your butt. Building a strong Soul is no less daunting then building a strong bicep. You have to exercise it. In the art of Japanese swordsmanship there is a term called Ki-Ken-Tai-Ichi, Sprit-Sword-Body-One. Everything comes together perfectly at one moment. You cannot get there by reading about it or thinking about it YOU HAVE TO DO IT-over and over and over again.
I love technology but we will ask you to TURN OFF THE FRIGGIN' TV. Put down your Iphone, ignore Facebook, stop aTwitterin' if only for little while and discover the joy of the mind, body, spirit connection.
Come along with us and discover yourself.
And maybe learn to make something along the way.
There is one hard and fast rule here though and that is that we do not tolerate the idea of exclusivity. The idea that there is one true path or there is such a thing as a chosen people, religion, country etc. is not welcome. If you are inflexible on this concept then we have nothing to discuss-NADA!
Don't expect easy answers here
We are here to help you think and feel differently-about yourself-the world around you-the people in your life-all of it. You will not find many articles here with a list of bullet points on what to do. Neither will most of the articles and stories here be a fast read meant to be scanned. You are hand-crafting your life-take a little time to do it right.
There is a reason we all think in a linear no-nonsense fashion. It has a lot to do with living with the rules that allow us to eat and not be eaten. We have to be grounded in those rules but once we understand them and can implement them without thought then we have the luxury of exploring alternatives.
Our linear, rational self is a powerful force and we certainly should not abandon it lest we lose "touch" with our immediate surroundings. But like any good operating system it should operate in the background, enhancing our other programs without blocking them. Imagination drives our lives and our species-Turn it loose.
You are creating the story of your life and you can rewrite it as many times as you want. You do not have to be today what you where yesterday.
To read more about what drives Soulbuilders please read WELCOME TO SOULBUILDERS